Current Trends in Mother's Day T-Shirts and Mugs
Are you ready to make this Mother's Day extra special for the incredible woman in your life? It's time to ditch the clichés and get creative with unique t-shirt and mug designs that will warm her heart and bring a smile to her face. We're here to guide you through the latest trends and offer a treasure trove of inspiration. This Mother's Day, go beyond the ordinary and surprise the extraordinary woman in your life with custom t-shirts and mug designs that will make her day truly special. Discover the latest trends and ideas to ensure your gift stands out!
The Latest Trends in Mother's Day T-Shirt Designs
T-shirts
are the canvas of comfort and style. This year, let's explore the trends that can transform an ordinary tee into a heartfelt gift for Mom.
Sentimental Quotes: When words fail, let the shirt speak for you. Heartwarming quotes like "The best moms get promoted to grandmas" or "Ain't no mama like the one I got" create a lasting emotional connection. These designs are more than just clothing; they're a warm embrace.
Personalized Messages: Elevate your gift with a personal touch. Customize t-shirts with Mom's name, initials, or a special message that encapsulates your unique bond. Whether it's "Best Mom—[Your name]" or a playful twist like "[Your name]'s Mom—Like a regular mom, but cooler," these tees turn into cherished keepsakes.
Creative and Adorable Mother's Day Mug Designs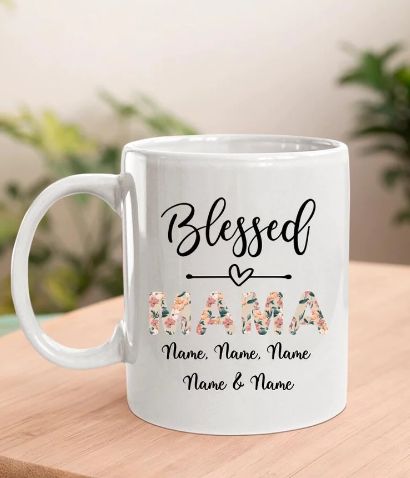 Mugs
are a staple in any household, and when they're tailored to Mom's tastes, they become cherished morning companions. Let's explore the delightful mug design trends that are captivating hearts.
Illustrations and Graphic Designs: If your mom has an artistic flair, consider mugs adorned with tender illustrations of a mother and child, heartwarming doodles of everyday moments, or inspiring graphic patterns. These mugs are not just for sipping; they're a visual testament to your admiration.
Adorb. co
Mother's Day T-shirts and Mugs aren't just gifts; they're tributes to the extraordinary love and dedication of mothers. These heartfelt tokens are your canvas to express profound appreciation and admiration. With each sip from the mug or every glance at the T-shirt, your love shines through.
This Mother's Day, make it special with
Adorb.co
's unique collection. Let's seize the opportunity to honor the remarkable women who shape our world, not just on this particular day but every single day.
---